Colombia Paragliding
Your Best Choice
Colombia is one of the most exciting destinations for paragliding lovers who wants to discover this beautiful country. If you are looking for an unforgettable experience, you can´t miss the opportunity to fly with Richi Mantilla´s company, an USHPA certified pilot and instructor with hundreds of happy students and also a pilot who leads paragliding adventures in the country. With Richi as your guide, you will be able to discover the incredible landscapes of Colombia from a unique and exciting perspective. You will have the opportunity to see some of the most beautiful places in Colombia in a whole new way. And best of all, Richi and his crew will guide you at all times, making sure you have a safe and fun experience.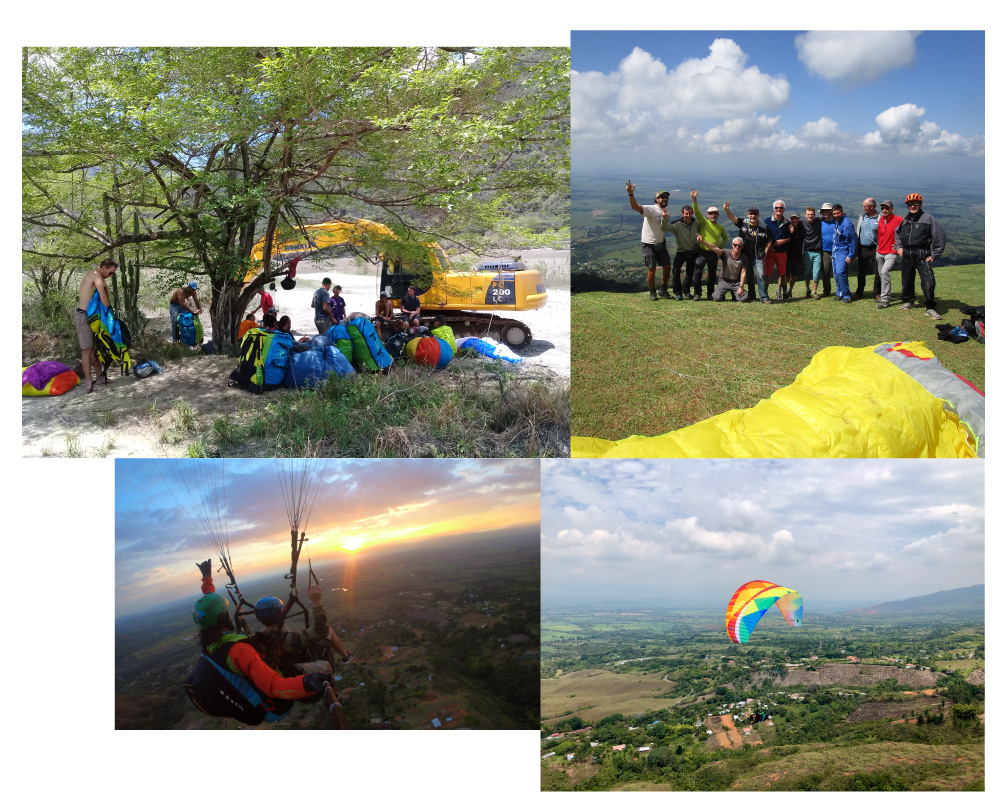 Tours
Fly, explore and discover South America´s best kept secret, Colombia. We strive to provide our clients with an excellent vacation, flying fantastic sites while having fun and encountering our Colombian culture: the food, the music, the people and as a local all the hidden spots. We do our best to make it an unforgettable adventure.
School
Learn to fly in a place where you can practice everyday with an excellent and professional instructors. Here Piedechinche close to Cali offer us very friendly an amazing conditions that makes our students improve their skills in a faster time. Different take-offs and beautiful landing zones. We have 10 and 15 day courses also advance courses for beginners.